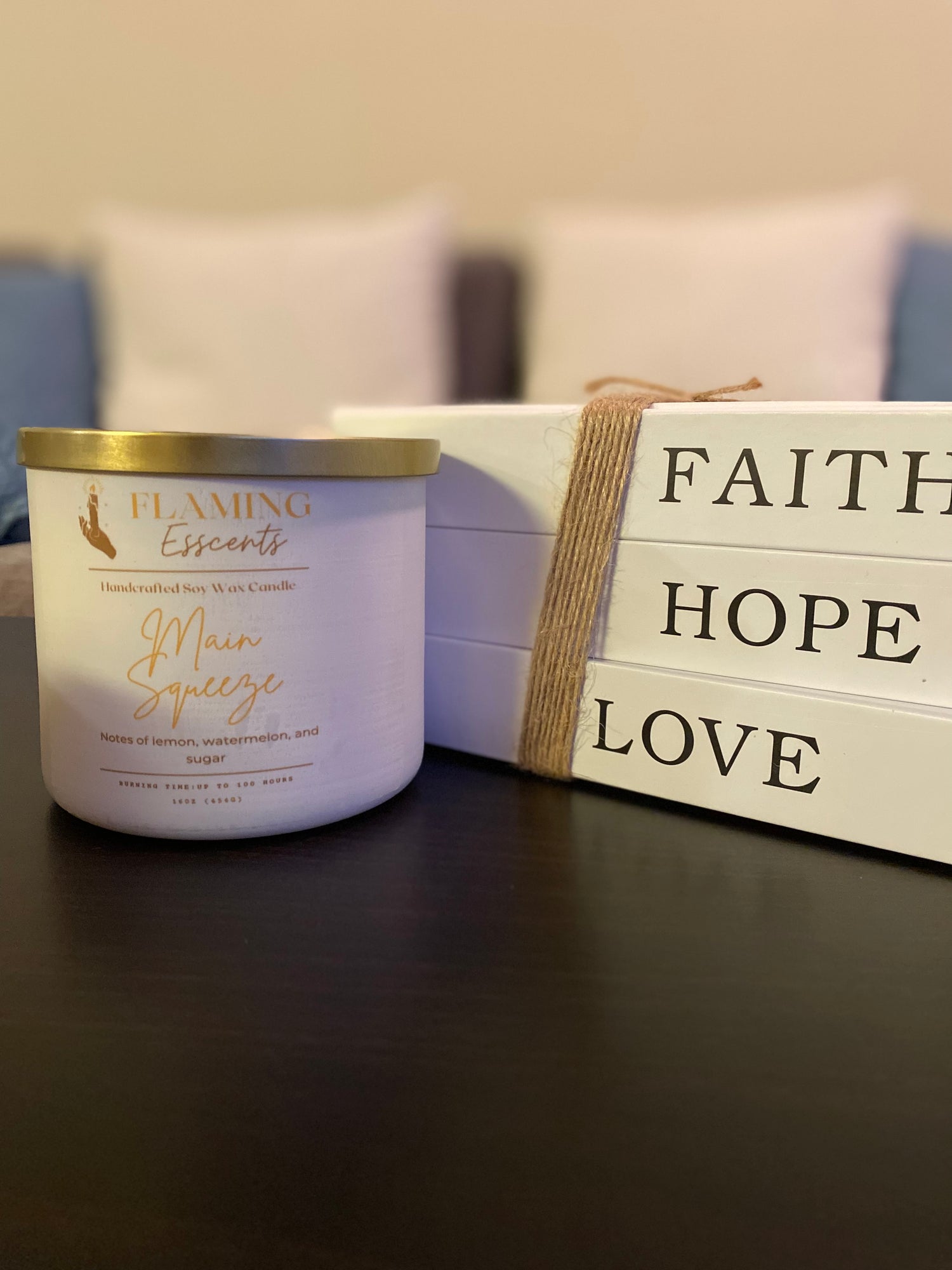 Spark the Aroma
All natural soy candles, individually crafted with pure fragrance oils and natural essential oils to boost your mood and help you create your very own peaceful space.
Learn More
PRODUCT CATEGORIES
Room Sprays

Single Wick Candles

Three-Wick Candles
Our Meltdown
Flaming Esscents is individually owned and operated by a woman with a passion for aromatherapy. Creating fragrances that will make your home feel cozy and with your well-being in mind. 
In December of 2019, I gave birth to my baby girl and shortly after began to experience postpartum depression. This was one of my toughest phases of my life and I needed to find an outlet or hobby that would ease my mind and help me find peace. I have always considered myself a candle connoisseur but I thought to myself "I wonder if making candles would be fun?". That thought turned into what I now see as my passion. I spent hours learning about the process, different types of wax, fragrances, and almost 3 years later I am excited to began sharing my creations with the world.